The DHC Eyelash Tonic conditions and nourishes for a stronger, longer and fuller lashes. I've had this for quite a while now and I have been using this for around 5-6 months. I am almost running out of it, so I thought it's time for a product review.
JUMP!
According to DHC:
This conditioning gel nourishes lashes prone to breakage and encourages a more robust lash line. Aloe, watercress, and comfrey seal in moisture for greater elasticity. The curved applicator brush helps you distribute the gel evenly from lash root to tip. Use it under mascara during the day and as a bedtime treatment.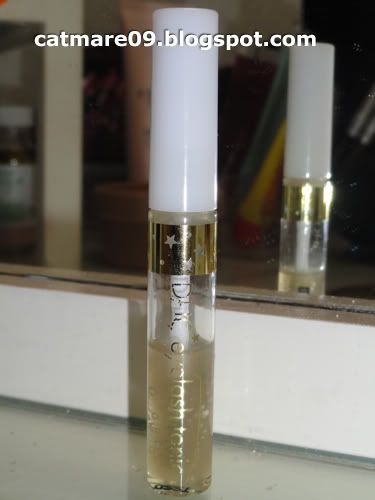 The photo above was taken 2 months ago. As of today, I only have a little left of the product.
I was in a DHC store when I saw this. I remembered it from other blogs and websites that I visited sometime ago. Honestly, it was the only DHC product I am familiar with aside from the cleansing oil. I bought this product out of curiosity and have religiously used it for months until now.
I used this day and night before. But I stopped using it in the morning because my eye makeup tends to transfer to the brush. Thus, contaminating the entire bottle. Making it look gross (as you can see from the photo above).
The product smells like Japanese something. I don't know really. But it reminds me of something Japanese. Like sake, maybe?
Anyway, this does not irritate my eyes. And if you ask me if it lives up to its promise of fuller and longer lashes? My answer would be YES.
Unfortunately, me and my sisters weren't blessed with long and full lashes. We have short ones and are barely even noticeable. I used to have a difficult time curling my lashes, because they were too short. After using this product for months, I really noticed that my lashes are longer and thicker than they were before. I am amazed!
One more thing. I know it's not advisable to use waterproof mascara all the time as it can be drying and can cause damage on eyelashes. But I am someone who prefers using waterproof mascara. I think the DHC eyelash tonic is a great nightly treatment for my lashes because it conditions and nourishes, making them stronger.
This product works and I'd like to continuously use it as a nightly treatment for my lashes. I'm going to repurchase!
Rating: Excellent Kitty!