Hi everyone! I have heard so many good things about
Sigma
brushes and I'm so happy that I finally got to try one of their many brushes. A few days ago, I received a package and got their Travel E25 blending brush. I was ecstatic!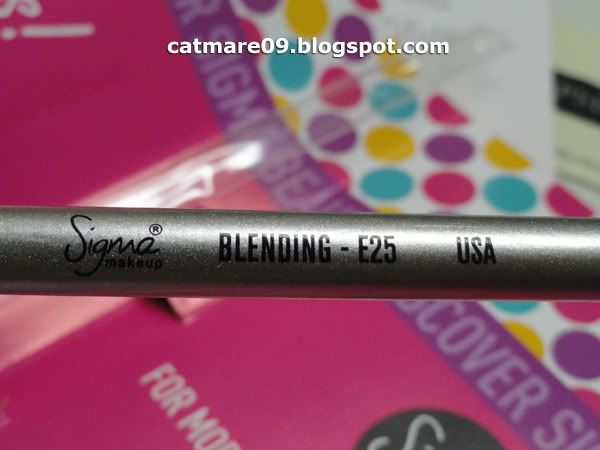 This brush has been compared to MAC 217 a lot. I haven't tried MAC so I wouldn't really know.
Jump for review, photos and giveaway!
Honestly, when I opened my package and saw this brush, I thought it looked too big for my eyelids and I thought the bristles were kind of stiff looking. But like they always say, "Do not judge a book by it's cover"... I have tried this a couple of times already and I am in awe. I honestly thought my ELF blending brush is good enough, but this is just amazing. Works well when applying eyeshadow on my lid and it's super easy to blend. I also noticed how nicely it feathers out the edges. It saves me time.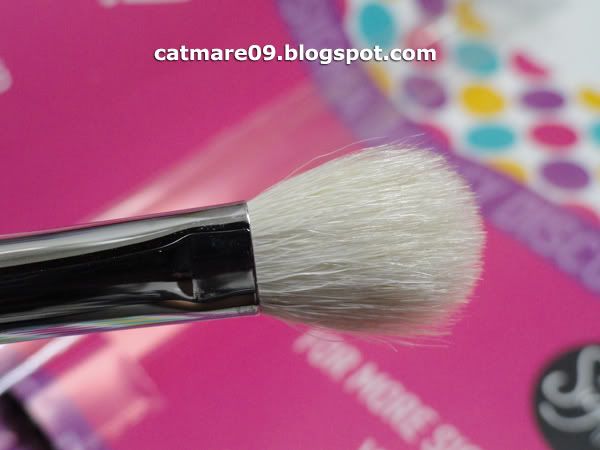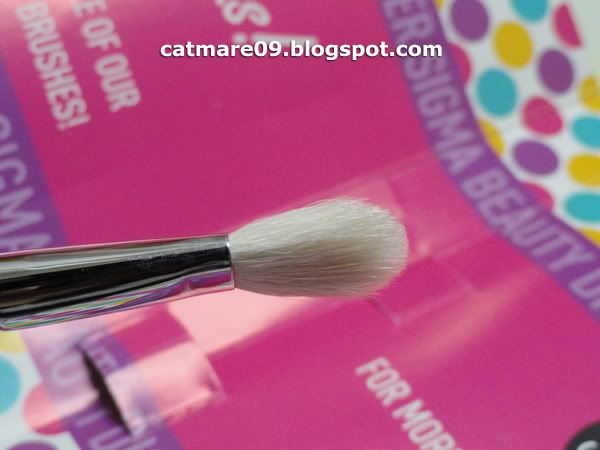 I checked online and this is a lot cheaper than MAC 217 which costs around $20. While you can get the full size Sigma E25 blending brush for only $9
here
.
You can also join my current giveaway sponsored by Sigma and you'll get the travel E25 blending brush!
So if you're someone who loves Sigma brushes or someone who's been dying to try Sigma, here's your chance to win the travel E25 blending brush.
How to Join:
- You must be a public follower of this blog. (+1 entry)
- Post this giveaway on your blog and link it back to this post. (+2 entries)
- Post this giveaway on your sidebar and link it back to this post. (+2 entries)
- Follow me on Twitter and tweet about this giveaway, mentioning @catmare09 (+2 entries)
Comment below with your GFC ID and Email. If you did any of the additional entries, do mention them in your comment as well so I can check. :)
Rules:
- Open to International readers.
- Sigma will send the prize directly to the winner.
- Must be 18 years and above, if not, please ask your parents permission first.
- I may not be held liable for any loss, damages or injury associated with accepting or using the prizes.
- Winner will be randomly picked and will be contacted via email. If the winner does not reply within 72 hours, a new winner may be selected.
Giveaway will end on on August 11, 2011. Good luck!