A few months ago, I came across this Vitamin E Hand and Nail Treatment at The Body Shop. It was on a 50% off sale if I'm not mistaken. So instead of paying PHP 595 for it, I got it for around PHP 200+ only.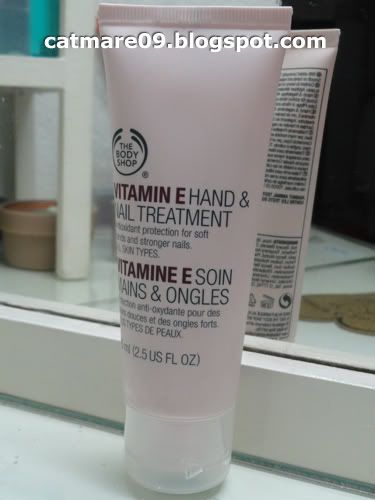 JUMP
According to The Body Shop:
An easily-absorbed moisturizing hand and nail treatment cream that helps to protect, condition, and soften the hands, nails, and cuticles. Ideal for everyday use.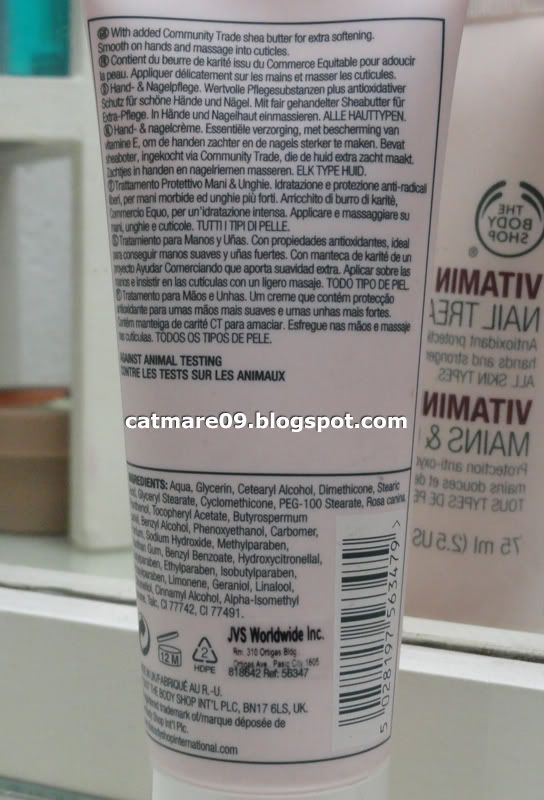 I have another hand cream that I leave at home. I got this so I can throw it in my bag and carry it around with me everyday. This is a 75ml tube. It's kind of bigger compared to the usual travel size hand cream. But I don't mind.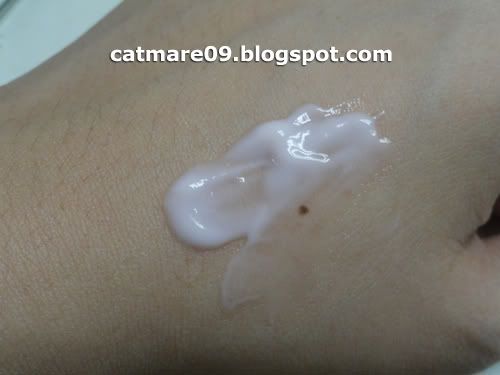 It's pink and it smells like the rest of the Vitamin E line from The Body Shop. It's not sticky and it moisturizes my hands pretty well. Sometimes when I am at home, instead of reaching for my "home" hand cream, I use this especially when my hands are feeling dry... Lately, I noticed that my hands feel softer.
I also like that it's a nail treatment at the same time. Sometimes when I remember to, I even apply this on my toe nails. :D Seems weird but I think it helps keep both my hand and toe nails stronger.
Wouldn't leave the house without it!
Rating: Very good kitty!