I have just finished this huge bottle (400 ml) of Olay Body Quench Firming Body Lotion and I thought it's about time I do a review about it.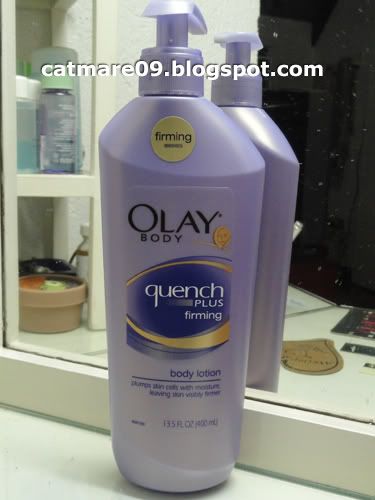 From Olay website:
Quench Plus Firming Body Lotion offers intense moisture that plumps and lifts surface skin cells. Enriched with a concentrated vitamin complex and ginseng extracts, it leaves skin visibly firmer in as little as three weeks.
Add it to your skin care routine to:
• Moisturize skin
• Help skin reacquire its youthful firmness
JUMP!!
I found out about this because of my Mom. We were on a trip and I forgot to bring my body lotion so I asked some from her. She handed me her Olay Body Quench Plus Firming Body Lotion, I used it and I liked it. I ended up getting me my own bottle. I bought one from Metro Supermarket and I didn't realize it was kind of expensive until I was already paying for it. It costs for about PHP 400+ (almost 500, I think). But then again, anti-aging products usually costs more. I like anti-aging products and it's one of the reasons why I got this.
This lotion has a florally soapy kind of a scent to it. I'm not a huge fan of floral smelling skin products but this didn't bother me so much.
I was actually skeptical at first if I should use this. It had the label "firming" on it. And honestly most body lotions that are firming or anti-aging are usually thick and heavy on the the skin. But surprisingly, this is non greasy. That's another reason why I liked it so much. It's an anti-aging body lotion that moisturizes so well without the sticky feeling (which I think is amazing).
The lotion does have gold specks in it, giving you a nice healthy glow. After applying, you will definitely see gold specks on your skin if you look closely. It didn't really bother me because I only use this at night.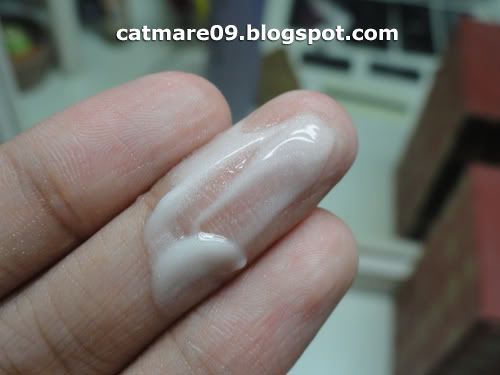 This lotion is really good. It's kind of a bit more expensive than my usual night time body lotion but I like it and I probably am going to get myself a new bottle on my next visit to the Metro Supermarket.