I am currently in love with this color. It actually reminds me of the Incubus song, Are You In. :)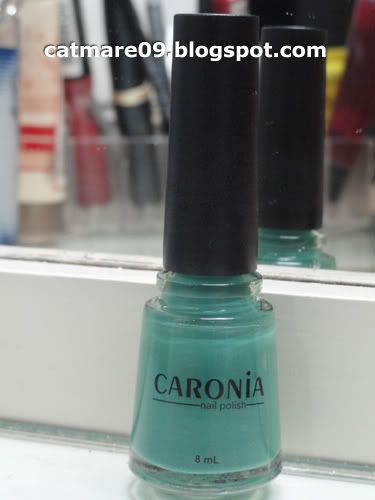 That song brings me memories..
Anyway enough about Incubus for a while and on with the review... This is my first Caronia nail polish. I got this a few days ago from the Department Store and even if I was on a shopping ban, I still went ahead and got it because it's super affordable.
JUMP!!
I actually saw this first from
Aya
's post and I fell in love with the color. I've been eyeing an almost similar color from
OPI's Pirates of the Caribbean (Mermaid's Tears),
but I can't get it and I think this is a good and a cheaper alternative.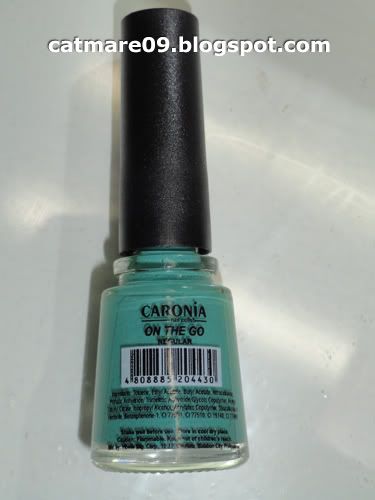 I like that it's not too pastel and not too bright. The consistency is not that thick. I think it's more on the liquidy side, which I like because it makes application so much easier for me. Another good thing is that it dries faster compared with my other nail polishes.
The brush had a few fly aways, though. I don't know if it's a usual thing with Caronia polishes or if I was just lucky enough to pick the wrong bottle. =/ You also need a good top coat, because I also noticed that it kind of chips easily.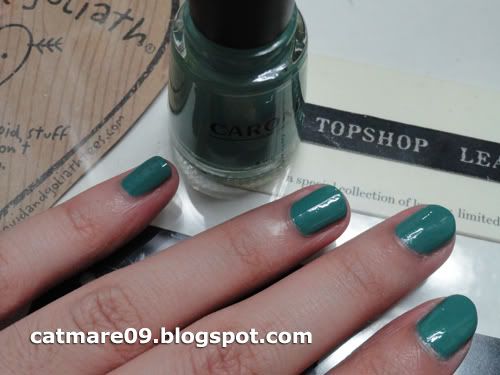 Overall, I am impressed. To think that I only got this for only PHP 30. That's let's than 1 USD (maybe around .70 only). It's definitely a steal!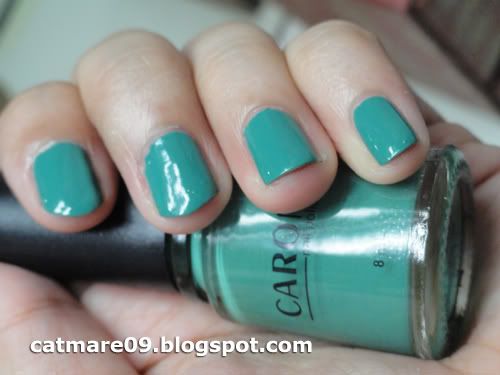 Oh btw, Incubus concert this July 28 at the Araneta Coliseum. Who's watching?