Yet another Face Mask post! I'm really loving face masks. I never thought I would, but I do now. Anyway, I had another face mask and this time I tried Etude House' Essence Mask Vitamin E.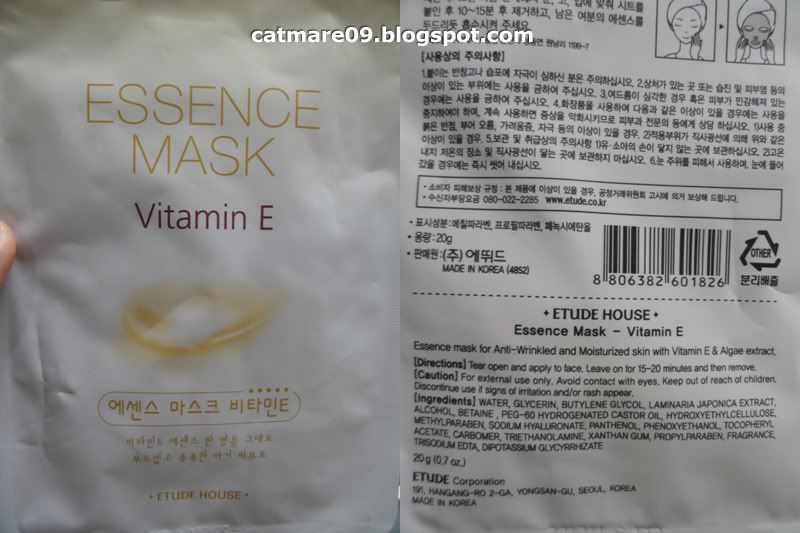 Jump!
From the packaging it says:
Essence mask for anti-wrinkled and moisturized skin with Vitamin E and Algae extract.
This face mask gave me the same tingly sensation once applied. It has a refreshing scent that is so relaxing. I like that it's Vitamin E. Definitely good for the skin. I definitely noticed how it made my skin super soft and supple in the morning. And there's no irritation.
I have to say, this is yet another favorite from Etude House's face masks! I have tried three so far. And this is currently on the top of my list. Definitely going to repurchase soon! :)