I took advantage of the ongoing sale at Etude House. All items 20% off! So here's a quick haul post.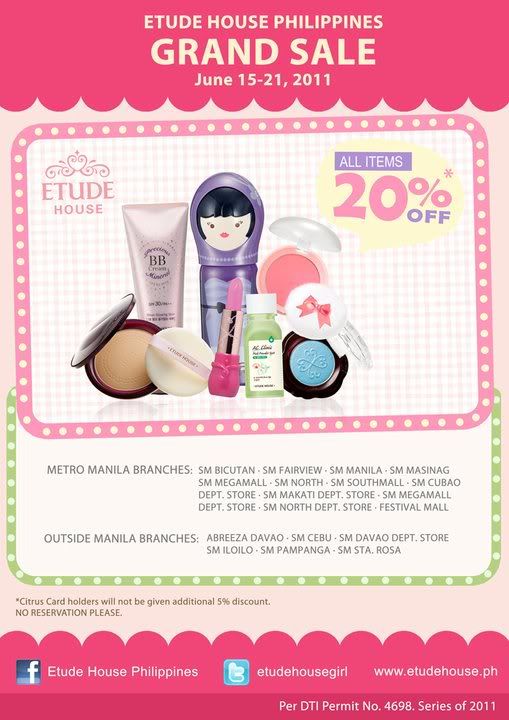 When I first heard of the sale. I was kind of sad because I've been spending a lot lately and I promised I won't be buying makeup stuff for a while. All items 20% off is tempting. So I was torn between hauling and not hauling... Well, I asked my bf for advice. lol. And he told me to just limit myself with a certain amount that I can spend. I thought he was going to stop me, but I think his advice was good enough. He is very understanding of my shopping habits. Haha. Anyway, I decided I will not spend more than a thousand pesos.
Did I overspend or not?
Jump!
Here are the things that I got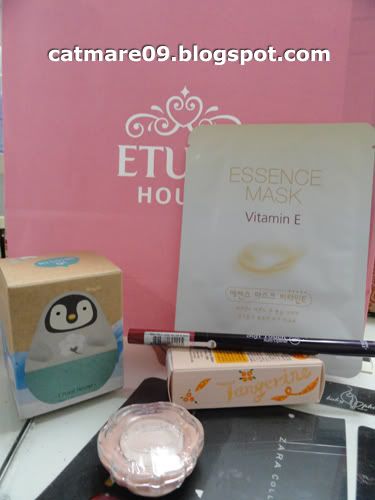 - Vitamin E Face Mask (46.40)
- Missin U hand cream (222.40)
- Soft Touch Auto Lip Liner (78.40)
- Miss Tangerine LuciDarling Fantastic Rouge in Coral Tangerine #13 (382.40)
- Petit Darling Eyes Matte #1 (cream color) (118.40)
Total of PHP 848.00 (already subtracted the 20% from the prices) ... I almost overspent because I wanted to try their mascaras and gel liners. But I stopped and told myself that I still have mascaras so there's no need to buy yet. So yeah, I'm quite happy that I didn't spend a lot.
That's it for my haul. If you guys want anything from Etude House, now's the time to get it! Their ongoing sale is until June 21. So be sure to check them out to avail of the 20% off. :)
Have a great weekend!