I haven't used loose mineral foundation for quite a while. I liked the one from Everyday Minerals but because they no longer ship to the Philippines, I can't repurchase their product anymore. By chance, I received this Palladio Mineral Loose Foundation as a gift last Christmas.. I just opened it recently and started using it.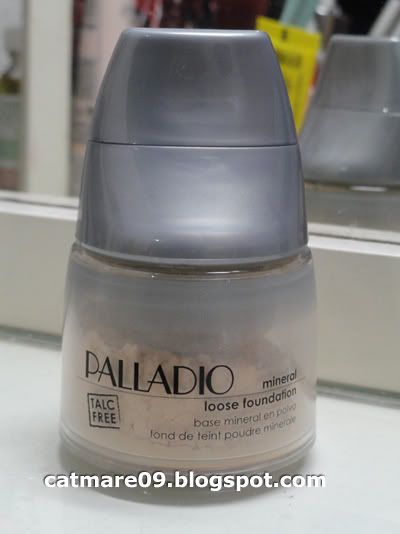 More info and photos after the jump!


Product Benefits:
- Free of Talc, Oil, Fragrance and other skin damaging chemicals
- Provides flawless coverage
- Safe for all skin types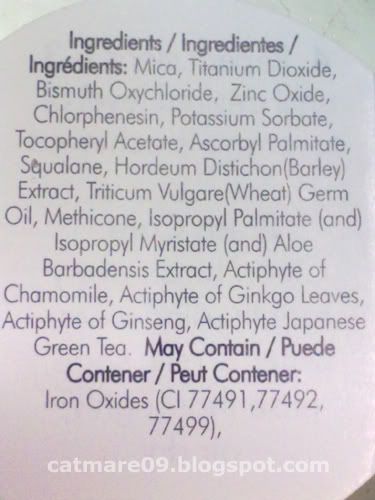 When you open the jar, there's a brush that comes out when you twist the cap. I find the brush to be small, rough and scratchy. Not saying that the brush is completely unusable, I still use it sometimes when I forget to bring a separate brush. Although, I would prefer a fluffier and softer powder brush.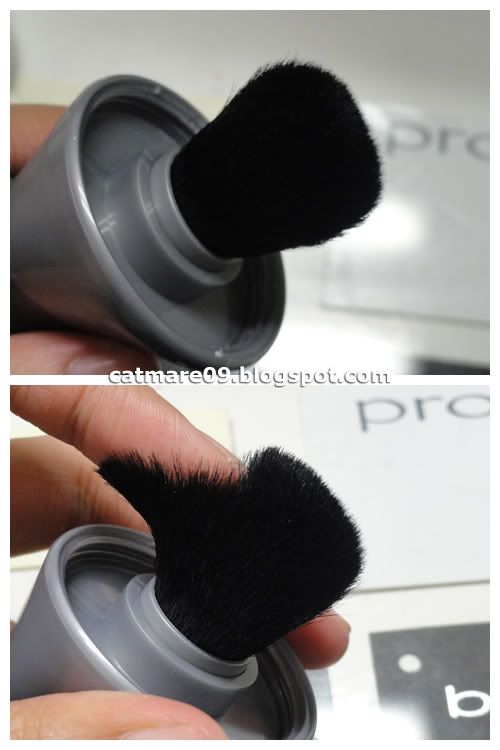 I love that the sifter has a cover. You can remove it and put it back after use to avoid product spillage.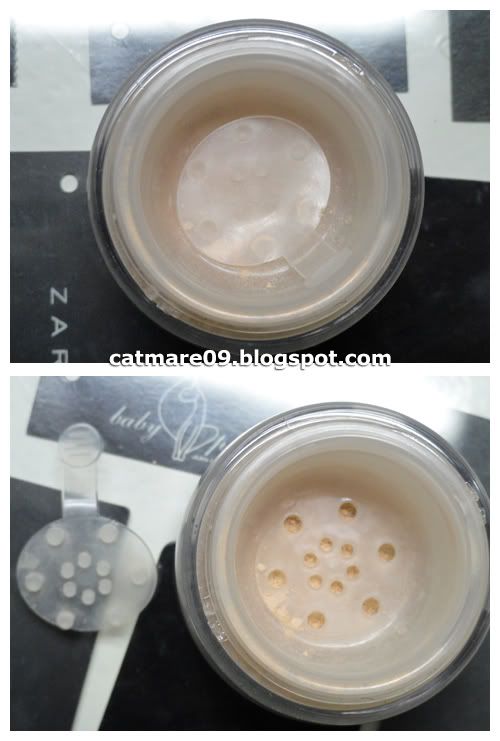 The shade that I have is in Ivory, which I think is a bit light for my skin tone. If you're someone who likes a nice luminous finish, then you might like this powder. It's not matte but it's not super shiny. I think it just gives the right amount of glow. I have used this alone all over my face. And sometimes, with a light hand, I dust this over my foundation to set it.
I love that this powder is truly fragrance free. Lasting power is okay, I had to retouch once throughout the day.
Here's a photo of the product applied and blended on the bottom half of my hand (Top: without flash / Bottom: with flash). It might look a little too shimmery, that's because I have put a lot as you can see from the photo above.
This powder has been working well for me. I use it on the days when I want to have that nice dewy finish. It's been nice to my skin, too. No breakouts so far. I might actually repurchase this, but with a shade darker to suit my skin color.
You can get this at Beauty Bar (that is, if you're from the Philippines). I'm just not sure how much it costs as this was gifted to me. :)
Rating: Good kitty!