I got this little hand cream as a gift last Christmas. I actually finished up the tube but I didn't throw it until I get to make a review. And finally, here's a long overdue post about this hand cream!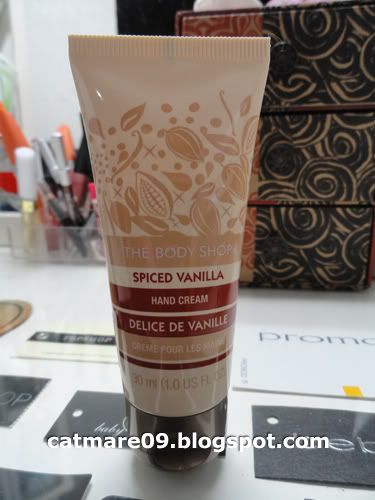 JUMP!!
I have used this right after I ran out of my
Bliss High Intensity hand cream
. I wasn't really expecting much at first, because I thought nothing would compare with my amazing experience from Bliss. But to my surprise, I think it was almost as good. I honestly didn't like the scent at first, but I got used to it and learned to love it. IDK if the texture is similar to
Bliss High Intensity Hand Cream
but it doesn't have that same old creamy texture like most hand creams do. It feels light and sinks into my skin without that greasy residue.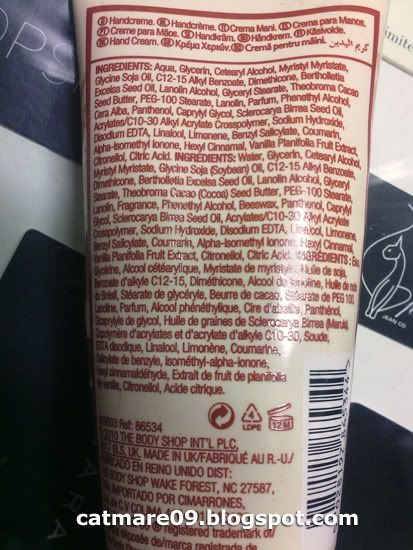 Sadly, this one's a limited edition. I don't know if you can still get it somewhere but the last time I went to the store it's not available anymore.
Rating: Good Kitty!