I think I'm a total skin freak. So when it comes to my skin, I really want it to be protected from the sun's harmful rays. It's kind of difficult to find a body lotion that has a high SPF. Mostly, they are made for sports/outdoors so they tend to smell like what traditional sunblock do and they're also sticky and uncomfortable to use for everyday. Good thing there's Skin White Hand and Body Lotion Classic SPF 20.
Find out more after the jump!
I am not really after the whitening effect. I am not the type who wants a whiter skin. I just prefer my natural shade for as long as it's clear, bright, glowing and healthy. But what I like about this body lotion is it's SPF 20. I think it's the highest SPF body lotion (for everyday use) we have locally. It provides protection from both UVA and UVB rays.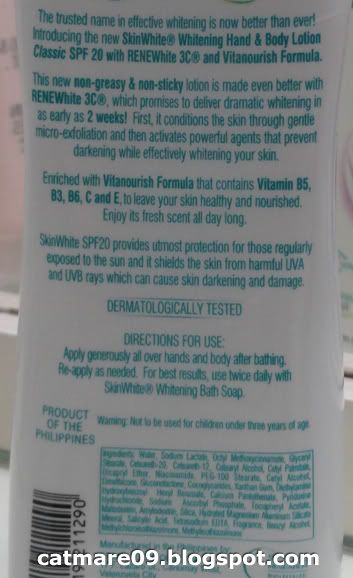 And the best thing about product is it's non-sticky formula. So there's no icky and uncomfy feeling. Perfect for hot and humid weather.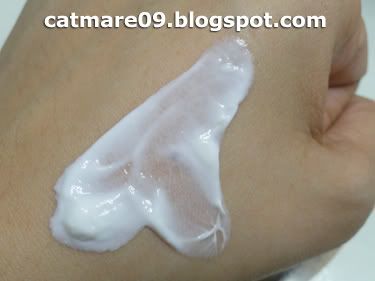 It has a flowery type of smell to it, which I am not a fan of. But I guess I just got used to it. This has been my staple morning body lotion and I have been using this for more than a year already. I can't really count how many bottles I have repurchased already.
Retails for PHP 126.00 (USD 2.93) only. Definitely going to repurchase again!
Rating:
Very good kitty!