Hi everyone! Just a quick little nail polish post! :)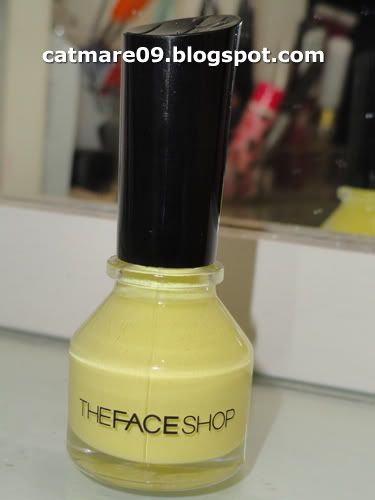 More photos and info after the jump!
I got this pale yellow nail polish from The Face Shop. It's in the shade YL703. It retails for about PHP 95 (USD 2.21).
I like how light and fresh the color is. Very summery! But the sad thing is it streaks and it's not opaque enough, so you need at least 3 coats.
Rating: Okay Kitty.