Here's a review of a nice inexpensive brush that is locally available in the Philippines. It's the Fashion 21 Eye Shadow Brush. They have two sizes of eyeshadow brush and I got the bigger one.

More details and pictures after the jump!
This brush is soft and it does not scratch my skin. I use it mainly for my brow bone highlight or as an all over eyeshadow brush. It works and it blends my eyeshadows well.
I have an Elianto eyeshadow brush (smaller than this) that I have purchased long ago and as far as I can remember it costs PHP 100 to PHP 200+. I think the softness of the Elianto brush is comparable to this brush. But the Fashion21 brush is actually denser, which is good.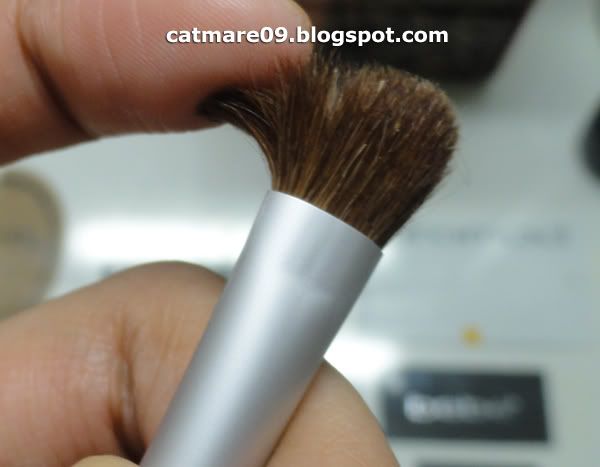 The only sad thing about this brush is that it sheds a little. But for the price, I guess it's not that bad. This brush costs PHP 85 (USD 1.98).
Rating:
Good Kitty