I liked the Pearl Face Mask (from Etude House) that I tried last time so I thought I'd go and have another Face Mask weekend. But this time, I'll be trying the Green Tea Face Mask that is made for stressed and fatigued skin. :)
The moment I put on the mask. It felt cool and relaxing. I love the refreshing smell of this one. I actually prefer it than the Pearl Face Mask. I still felt the same tingly sensation I felt with the Pearl Face Mask. And the cloth, like I mentioned before, is thick and durable.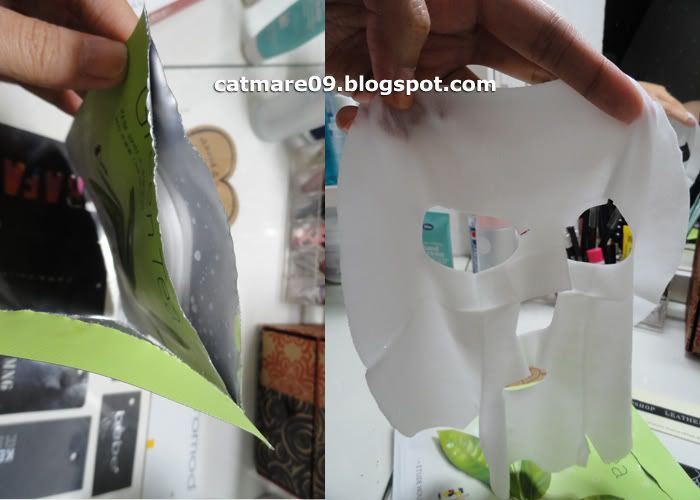 I didn't get any bad reaction from my skin after using this. I liked how soft it made my skin the next morning. I'm really loving Face Masks! So far, I have only tried two and both are from Etude House. I'm thinking of making this my weekly regimen. :)
Rating:
Good Kitty!