Hi everyone! I just came back from my Singapore trip. The weather was hot and humid. I felt like I was going to be dehydrated from sweating... But putting that aside, it was good. I had fun, and hopefully I can go back again one day.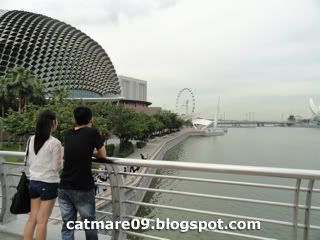 They said that the merlion statue had been closed for 2 months already so we just settled for the baby merlion.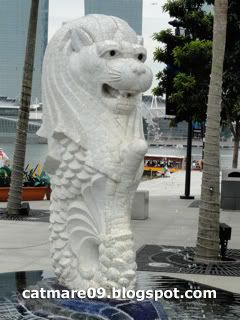 Universal Studios Singapore is smaller compared to the other studios. Even smaller than Japan's. We went there on a weekday and it was still crowded. Here's a photo of their Water World show.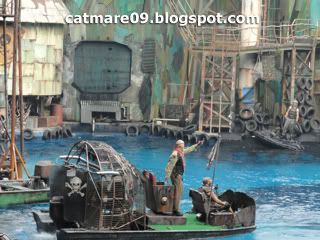 We also watched the Songs of the Sea at Sentosa. It was nice.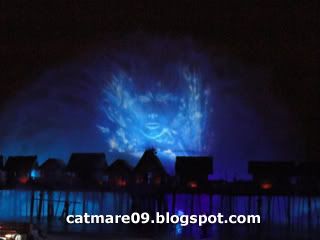 Our hotel was at Orchard Road, and because of that I got to shop a lot! Malls were everywhere! Lots of clothing and beauty shops.We stayed there for four days and I honestly think it wasn't enough. Not enough time to go through all the malls they had.
I bought a few clothing items. It was kind of a drag because the lines were long in the fitting room. Also got myself some makeup and skin care products.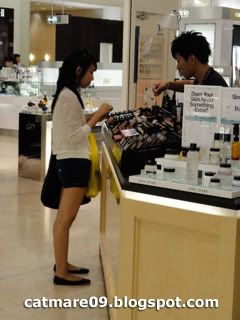 I was surprised to see Sephora in Singapore. I never thought they had it there. Before my flight, I went to Sephora.com to check if they had a store in SG, didn't see it on their list. So I wasn't expecting to see it inside Takashimaya. So when I got in there, I was just overwhelmed that my brain suddenly seemed to have blacked out or something. lol. I just couldn't remember what I wanted to purchase from the store. I wish I was more prepared so I could've made a list of what to buy. I kind of regret it now cos I finally remembered what I wanted to get but didn't cos I forgot. *sigh*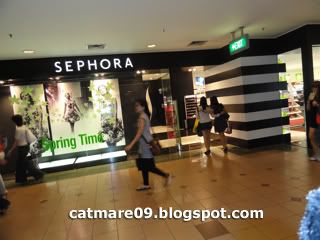 And that's it. I am excited to do a review about this product I got from SG. I've used it a few times and I am loving it. Hope I'll get to do a post about it soon.
Have a great day!