Hi everyone! I hope you all had a wonderful Valentine's day!
I just thought I'd share my new nail polish from The Face Shop. :)
You see, I prefer deep dark colored nail polishes but today I spotted this neutral colored one from TFS! It's in the color PP402. I'm not sure how to describe the color but it's kind of pinkish, mauvy-ish, old rose kind of color. I tried it on at the store and I fell in love with it that I just immediately bought it without thinking twice! I got it for PHP 195.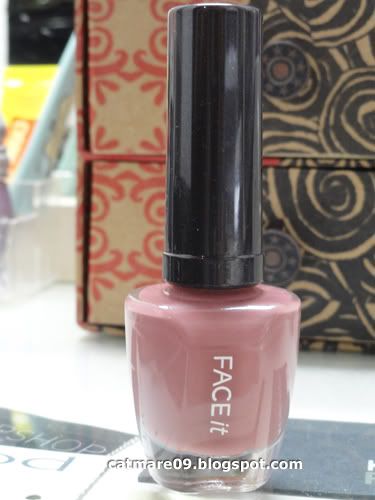 I think it makes my fingernails look simple and clean.
I've also been looking for a gray nail polish. Something plain, not metallic and no glitters. Suggestions?