Okay, so who isn't excited about Christmas? I love love this holiday! I love to shop gifts for my loved ones and I always get so ecstatic waiting for 12 midnight so I could open gifts with my family. =)
I only got one gift that has beauty goodies in it. And it came from my brother! LOL.
My bf actually told me that he went to Shiseido a few days ago to get me something, but he was clueless of what to get. He didn't know what I liked or what I needed. So he got me a bag instead... And the rest of the gifts I received are non-makeup/non-skincare items.Which is okay with me because I love them just the same =)
But since this blog is more of makeup/skincare related, I'll just be posting my brother's gift to me.
Okay so I was so excited trying to open my gift. It was in a
Zara
paperbag. And I found it too light when I took it and I knew the stuff inside can't be clothes. When I opened it, I saw this: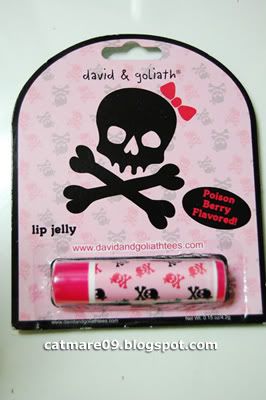 It's a lip balm from David & Goliath. It's cute! It has skulls. lol. My brother told me that he knew I'd like it cos of the skulls. lol. After that, he handed me another paperbag. And I opened it. And found this: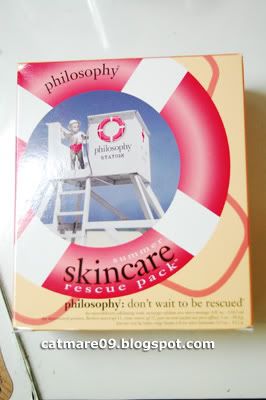 It's Philosophy's summer skincare rescue pack! It has 3 items inside: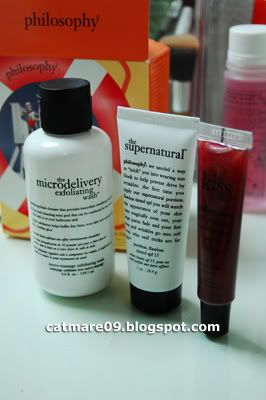 1.) The Microdelivery exfoliating wash
2.) The Supernatural Poreless, Flawless Tinted SPF 15
3.) Kiss Me lipgloss
I love them! My brother mostly gave us all Philosophy gifts except for the guys. I guess he noticed me and my sister raving so much about it... I can't wait to try these!
How was your Chirstmas? Did you receive any skincare/makeup gifts? =)