I was really excited to get this palette. I mostly wear neutral colors (even if I wear eyeshadows very seldom) than bright colorful ones. Aside from that, I really like the cute packaging. That's why when this set came out, I immediately fell in love with it. Below are pictures and swatches of the palette.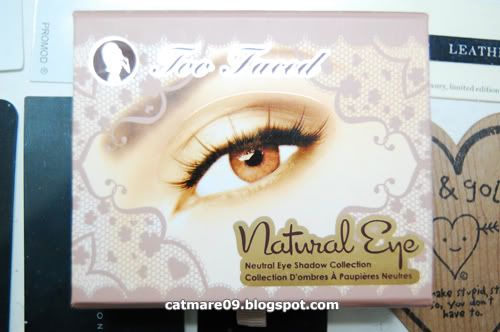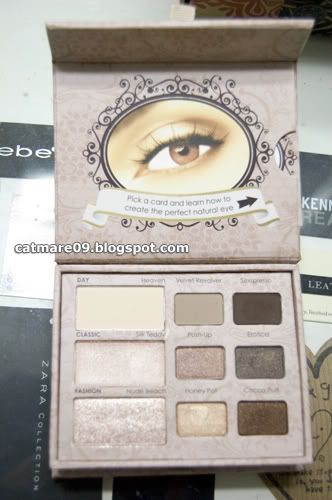 It comes with double sided sponge/brush applicator.

Consist of three "how-to" cards that will help you create a natural eye look.

Shades include: Heaven (matte ivory), Velvet Revolver (matte taupe), Sexspresso (matte deep brown), Silk Teddy (peach champagne shimmer), Push-Up (light bronze shimmer), Erotica (soft charcoal shimmer), Nude Beach (champagne shimmer with gold glitter), Honey Pot (gold shimmer), Cocoa Puff (warm chocolate brown shimmer)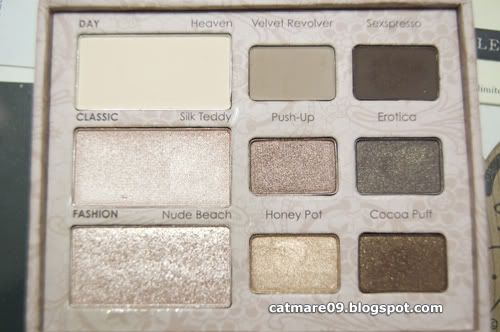 And the swatches: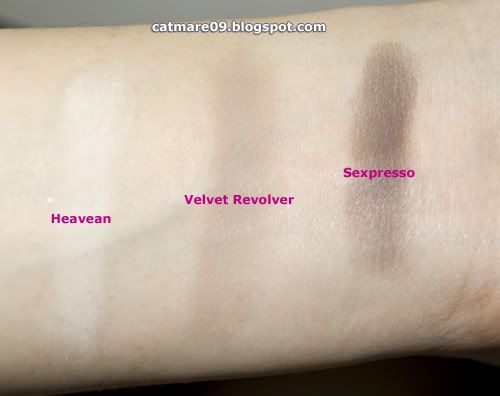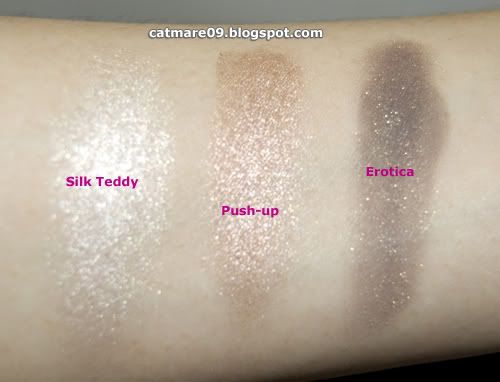 I have already tried and practiced making different neutral and even smoky looks using this palette or combining it with other eyeshadows. And I just love love it. It's very pigmented and the colors suits my skin tone. The only color that I really didn't like much is the "Nude Beach" but that's because as of now, I don't like uber-glittery eyeshadows. But the color is really nice. Maybe I would appreciate it in time, when I feel like I can pull off glittery eyeshadows. =)
Rating:
Very good kitty!