One of the reason behind this blog is for me to experiment and explore along with other makeup newbies and to be able to learn from others. So please forgive me if it's not that good, as I am new with makeup... The thing is, I don't even put eyeshadows on a daily basis. But I started to love experimenting and playing with the colors. And just a few days ago, I finally got some of the stuff I've been lemming for sooo long! I wanted to do a haul post about them but I got lazy lol. Maybe sometime soon, or I could just do a review and swatch them... Anyways, I got so excited to try them out, and this is one of the looks I was able to put together.
To create the look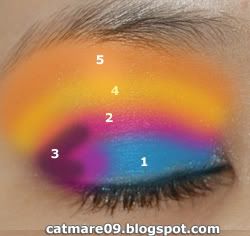 1.) Using my ELF eyeshadow brush. I took the color Mushroom (shimmery taupey-gunmetal) from the Urban Decay Book of Shadows Vol 2 and applied it on around about 3/4 area of my lid.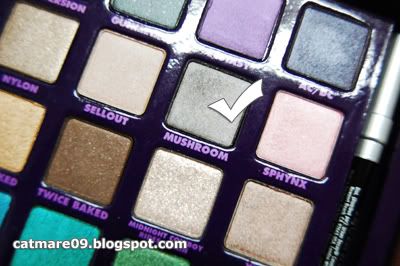 2.) Using my ELF Studio contour brush. I got the nice shimmery brown taupe (with a hint of plum color) from Loreal's Hip Duo in Sassy. I applied this color on my crease area gently blending it with the Mushroom e/s.
3.) Because most of the colors I have used are shimmery, I got the color Sexpresso (matte deep brown) from the Too Faced Natural Eye Neutral Eyeshadow. And applied it on the outer crease area of my lid using my Essence of Beauty contour brush.
4.) Taking the natural beige color ( from the Loreal Hip Duo in Shady) that matches my skin, I applied and blended the color on the upper area of my crease to smoothen the harsh edges.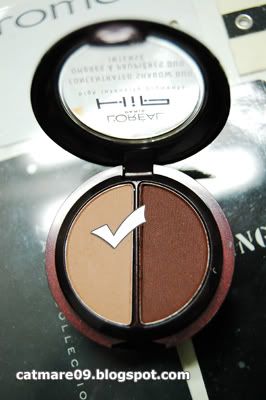 5.) For my brow bone area, I used my ELF eyeshadow brush and I applied the color Heaven (a matte ivory) from the Too Faced Natural Eye Neutral Eyeshadow Palette.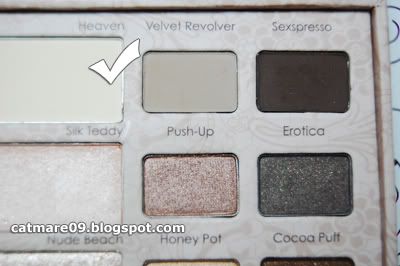 5.) I applied my black Maybelline Smooth & Vivid eyeliner on my upper and lower lashline. I curled my lashes and applied VMV Hypoallergenics Ooh-la-lash Mascara in black.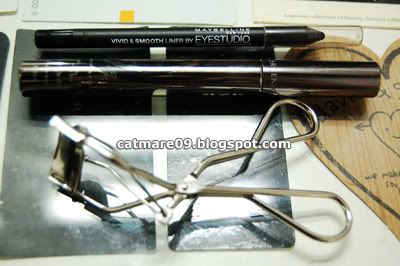 I don't know if I did it right. Sometimes I get so frustrated trying to blend the colors because sometimes it would end up looking like mud... But I just got my ELF blending brush and I think it helps cos it seems like somehow the colors are blended better than before.

Anyway before I end this post, I have one question for you all. Is it really like "a must" to apply some highlight on the inner corner of your eyes? I've trying to do it but it just looks weird on me. I don't know why. Maybe I'm just not doing it right.

So that's it! Hope you enjoyed this post =)