So, I was running out of my usual Revlon Colorstay retractable eye liner. And the mall I went to was on sale a few weeks ago. So I thought of getting myself some. I browsed through the beauty section and found these eye pencils from Maybelline. I was hesitant at first, because I have never tried Maybelline eyeliners before and I was afraid that it wouldn't be as good as my HG pencil liner, Revlon Colorstay. But it was so cheap, PHP 395. Plus it was on sale, less 20% off (do the math). Compared to Revlon Colorstay (which I think is around PHP500 - PHP600) So I was like, why not? I'll give it a try... So yep, I swatched them and the colors were so so nice. Prior to buying these Maybelline eye pencils, I only have black and brown eyeliners, but I always wanted to try other colors. So looking at all those pretty colors made me want to buy ALL of them! But I stopped myself from doing so. Because I wanted to try it first and see if it doesn't smudge or bleed or whatever.. So yeah, I asked the saleslady if it was waterproof and she said yes.. So in the end I got two colors. My usual black and a pretty purple color.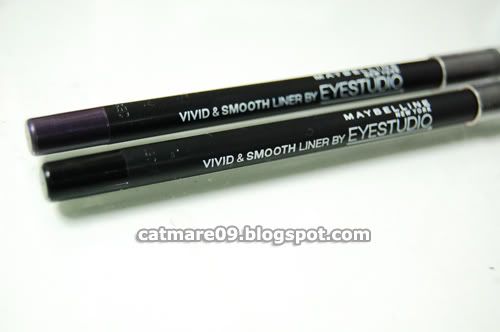 And I've swatched them as well: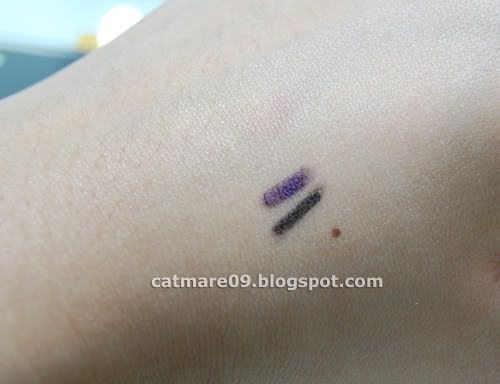 So what do I think about these? I have actually tried them a couple of times already. And I must say, I am deeply in love with them. I don't know but I feel like I might have to say goodbye to my Revlon Colorstay for now. LOL...
What I like about them is that they're so creamy and smooth to apply. With Revlon Colorstay (retractable), my skin gets tugged a little because it's not as smooth...
The lasting power is better than Revlon Colorstay, in my opinion. It darkened a little, on the outer corner of my lower lashline but that's a usual thing when I wear an eye pencil for too long (more than 6 hrs). But if I compare it to other eye pencils, it's not as bad as the others. It actually is so much better.. The only thing I really didn't like is that I have to sharpen it, yep I am that lazy. But other than that, it's just sooo good. This is probably going to be my new HG eye pencil.


Rating:
Very good kitty!