I got the VMV Hypoallergenics Ooh-la-lash mascara for free, it was a part of their Mother's day gift pack and it was given by VMV Hypoallergenics to my Mom when she purchased a couple of anti-aging skin care products from them months ago. The gift pack came with a lot of stuff like loose powder, lip gloss, etc. My Mom gave the mascara to me. The others to my sisters.. I haven't opened and tried it until a couple of weeks ago and as of this moment, I am really loving this product.
I love the sleek packaging.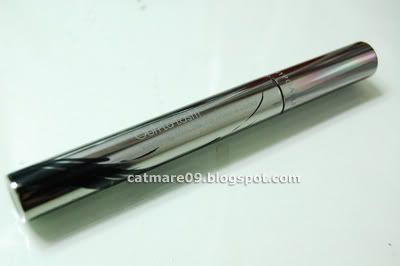 And the brush is a bit different than other mascara brushes. It's not an IFX one but the shape of it is quite different from other ordinary ones. One side is straight while the other side is curved.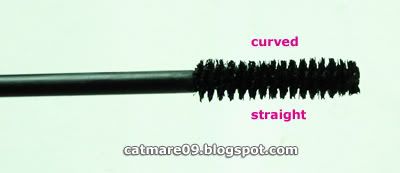 I did a before and after picture, so you guys can see.
Before
What I like about this product:
1.) Clump-free.
2.) No smudging.
3.) It's so easy to apply and it separates my lashes.
4.) No flaking or fall-out.
5.) It defines and lengthens my lashes but it still looks somewhat natural.
I love it. In fact, I am using this everyday.
What I don't like about this product:
1.) The price is quite expensive. Since I got mine for free, I asked the SA one time about the price. And she said it costs PHP1,000 something. I forgot the exact price but I think it's PHP1,050. It's a little bit too pricey for me compared to most drugstore brands that retails for less than a thousand peso.
2.) It takes a little longer to remove. So I have to put my soaked cotton pad on my eyes for a bit longer to let the mascara melt off.
Maybe I would repurchase this. But I've been dying to try Lashblast so I am going to try Covergirl's Lashblast first and see how it goes..
Rating:
Good Kitty!