I have a few lipliners and most of them are in the neutral/nude shade. I have a couple of non-neutral ones but I thought I'd add more. I especially got excited during the 20% off sale of Etude House. I found the Soft Touch Lipliner and I thought it was freaking cheap. Regular price was PHP 98.00 and I got it 20% less.

I only bought one. I wanted to hoard more honestly, but they only had two shades left. And the other one is yet another nude shade. So I opted for this one instead.
JUMP!
I like the packaging of the lipliner. I think it's cute but not too overly cute or girly. It is retractable so there is no need to sharpen it.. It is dirt cheap but I discovered that the amount of product inside is just about an inch long. It is refillable though. You can get refills for only PHP 48.00 each.
I like the creamy texture of this lipliner. It is indeed soft and it goes on my lips smoothly. It doesn't tug or dry my lips. It is very pigmented. The staying power is okay, not super amazing but for the price, it definitely surpassed my expectation.
I remember buying a lipliner from Sephora. It was expensive and it wasn't creamy at all. It hardly gave any color to my lips. Comparing it to this one, definitely EH Soft Touch Lipliner is way better plus it's cheaper!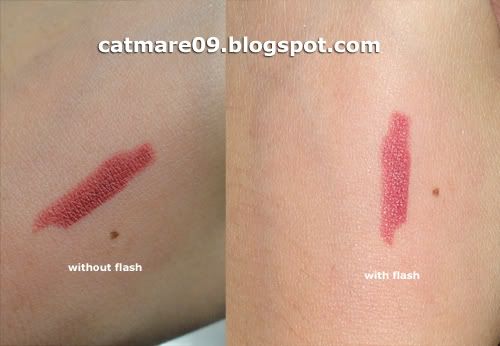 I think this lipliner is worth buying. For the price, the quality is more than what I expected it to be. I wish they come up with more shades, though. Definitely gonna buy more.
Rating: Very good kitty!
Just a quick message to my Sigma giveaway winner, Hope.
Hi Hope! I thought I'd do a quick post here because we're having trouble sending and receiving email from each other. I have already sent your address to Sigma and they have confirmed that your package has been sent. Please let me know once you have received it. You can just comment on my blog, because I might not get your email again. Thank you! :)