This is currently my only NYX Eyeshadow Trio and I think it's amazing. I love all three colors. They're all neutral and are very wearable.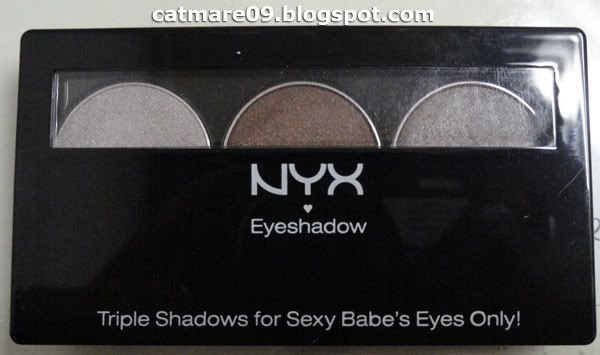 All of the shades are pigmented and I like how creamy and smoothly they go when I apply them with my eyeshadow brush.
From L-R: Frosted Flake, Slate, Luster
And of course.. the swatches! Upper part: without Too Faced Shadow Insurance (eye primer). Lower part: with Too Faced Shadow Insurance.
L-R: Luster, Slate, Frosted Flake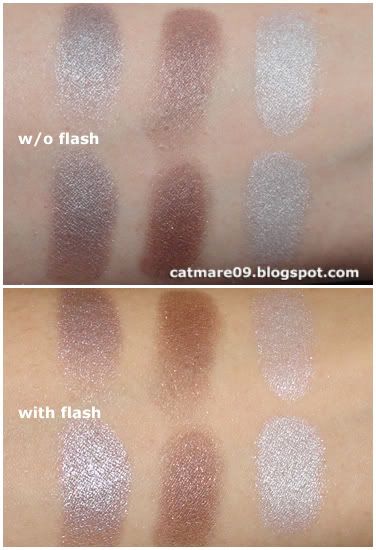 Just a slight difference of color pigmentation when applied with an eye primer. But still, I think it's already pretty pigmented even without a primer.
This trio is worth every penny. You get such good quality for an affordable price. I might actually get another palette if I get the chance to.
Rating: Very Good Kitty!