Hi everyone! I couldn't wait to do a post about the MUFE Aqua Eyes eyeliner. I know that this product have been reviewed a lot, but I thought I'd still share how it worked for me.
I got this at Sephora from my last Singapore trip. It was quite expensive (couldn't remember the exact price) but I purchased it anyway because I've been wanting to try this for soo long. And me being someone who can't live without eyeliner, I couldn't resist.
Jump!
To start with, this eyeliner is super creamy. The shade I got is in Matte Black. It is very pigmented and it's smudge proof.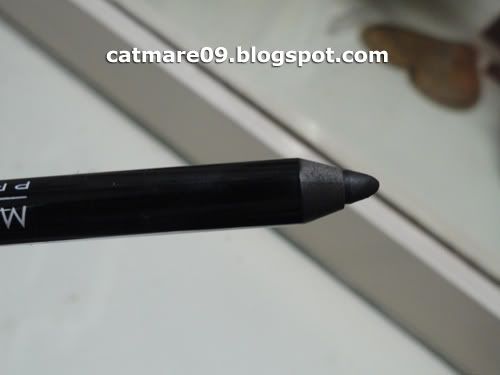 I apply it on my upper/lower lash line and waterline. It goes on really smoothly. It doesn't tug my skin or anything.
Lasting power is unbelievable, seriously. I live in a hot and humid weather and I wear it all day. It doesn't smudge or melt (Well maybe a little, and depending on how long I wear it). It stays on even on my waterline. Sometimes... no wait scratch that. Oftentimes, I don't even have to retouch throughout the day.
PHOTO BELOW: 1.) I swatched it; 2;) I rubbed it once; 3.) After I vigorously rubbed it. As you can see, my skin is red from all the rubbing.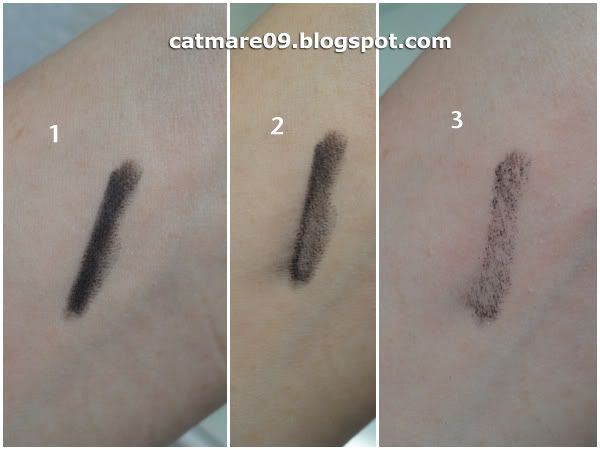 Seriously, I think this is HG material. This is probably the only eyeliner pencil that didn't smudge on me like crazy. I have tried Revlon Colorstay before, and I thought it was good because it's the only eyeliner pencil that didn't smudge as much as others. But I guess I found a better and probably the best eyeliner pencil. I know there are others who does not like it, but it works for me. It is pricey, but it won't stop me from repurchasing. :)
Rating: Excellent Kitty!