Products with nice packaging always gets my attention. I sometimes end up getting stuff that I don't even know if I will ever use. But anyway, the same thing with this Urban Decay: The Black Palette. I got it because of the packaging. How it's all black, dark and edgy looking. I was skeptical before I purchased this. I thought I won't be able to use this palette that much because I usually go for neutral colors when it comes to eyeshadow. But then, I reasoned out to myself that I can use this too. Like if I go to concerts, and other events. :D So I went ahead and got it.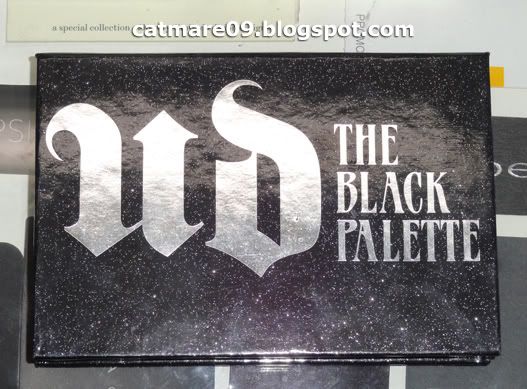 More info and swatches after the jump!
This palette is amazing. I love the shades and I love how pigmented they are. Black Dog is super black and the texture is kind of like silky. The rest of the colors are amazing, too. They all seem to have blackness in them, which I like.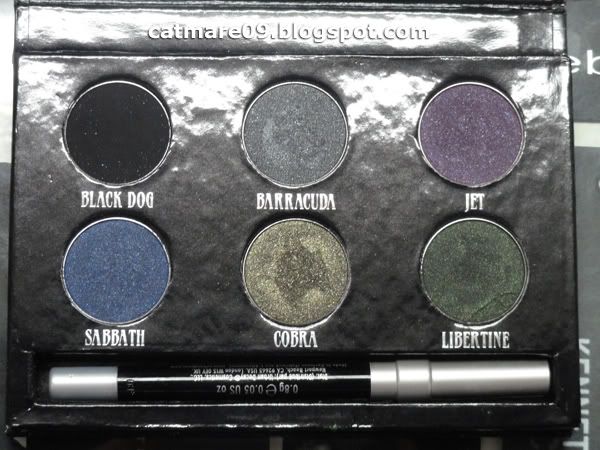 And the swatch with and without flash (Upper area of my arm: without Too Faced Shadow Insurance / Lower area of my arm: with TFSI)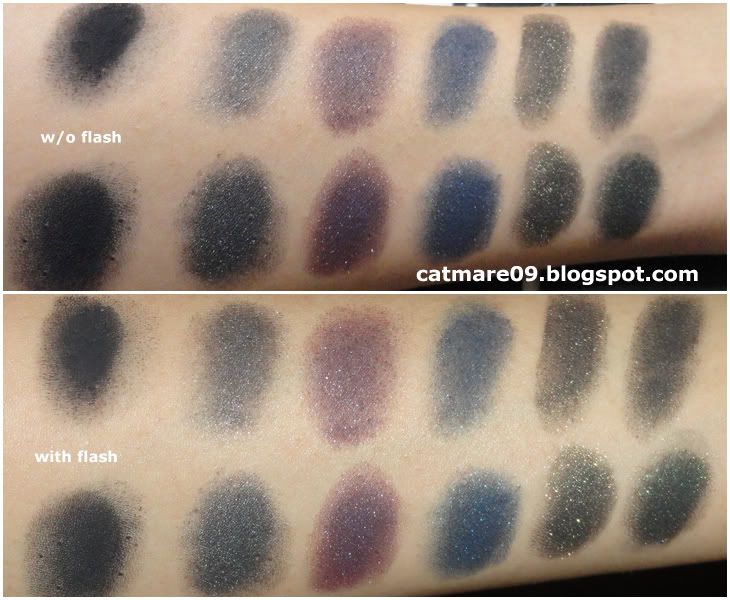 I know I mentioned earlier that I wasn't sure if I was even going to use this at all. But honestly, I noticed that I have been reaching out for this palette everyday. Well aside from doing occasional smokey looks with it, I always use this to set my eyeliner. It helps keep my eyeliner from melting and smudging. I actually prefer this than using my NYX eyeshadow in black because I noticed that this palette actually stays on longer, it helps prevent smudging better and it's definitely so much more pigmented.
I usually just do eyeliner/mascara for my eyes everyday. Sometimes I just use Black Dog. But other times I also use the colors to give a pop to my simple eye look.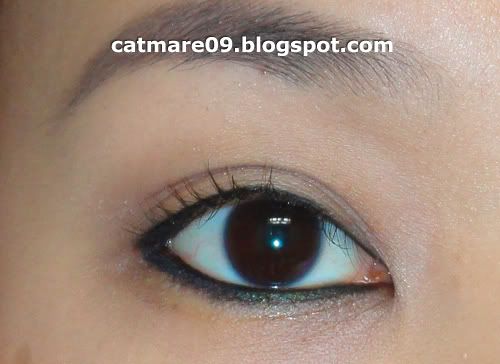 Nice isn't it? I don't regret getting this palette at all. I never thought I'd use it this often, but I am. Definitely happy with this.
Rating: Excellent Kitty!