A quick nail polish post from Etude House!
More info and photos after the jump!!
I got this months ago from Etude House. I wanted to try non-dark nail polishes and this cute heart shaped bottle caught my eye. Honestly, I am not sure what color this is. The bottom part of the bottle is in Korean and I don't really understand Korean. But it has this label 03 so I googled for it and found a few names from their LuciDarling Fantastic Nails line. There were other number 3's but the closest one would be the "03 Glittering Jewel Coral". So I'm guessing that this is the one. Please, correct me if I'm wrong.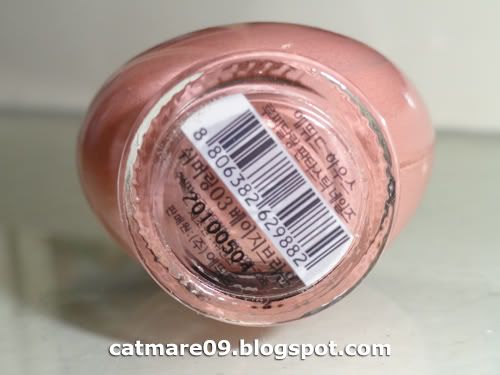 This nail polish has a nice neutral corally color to it. It has tiny little glitters in it not chunky ones, which I like. I also love how clean and pretty your nails look when this color is applied.
I'm not sure but there's something about the brush that I don't like. I think it's kind of stiff or something because it's quite difficult to apply and I get streaks if I'm not careful enough.
I think Etude House LuciDarling Fantastic Nails is pricier compared to their ordinary nail polishes. I think the price is around PHP 100+. I can't remember exactly.
Rating: Okay Kitty