One day me and my boyfriend went shopping for skin essentials and he told me he needs to get himself another tube of facial wash because he's already running out of his current tube. He got the L'Oreal Men Expert Hydra Energetic Detoxifying Foam and told me he likes it and would like to continue using it.
Today I will do my first product review for Men. Just to let you all know, I am a lady so I didn't test this product personally. My boyfriend did. I asked him some questions and he told me how this product was for him.
Read the rest of the review after the jump!
According to the product:
Fatigue, stress, Lack of sleep and exposure to pollution after a while, skin lacks energy and become dull. Dead cells accumulate. Take Action!
Hydra Energetic Detoxifying Cleansing Foam instantly detoxifies skin.
Action #1 Instantly detoxifies and deeply cleanses the skin
Its refreshing foamy texture deeply cleanses and instantly removes impurities and excess dead cells giving radiant and energized skin. With Detoxyne, a combination of powerful anti-oxidants, it helps to detoxify and clarify skin. Softens and prepares skin for shave.

Action #2 Reinforces the skin's natural resistance
ADS™ Active Defense System, a powerful soothing active ingredient helps reinforce the skin's natural resistance against daily aggression.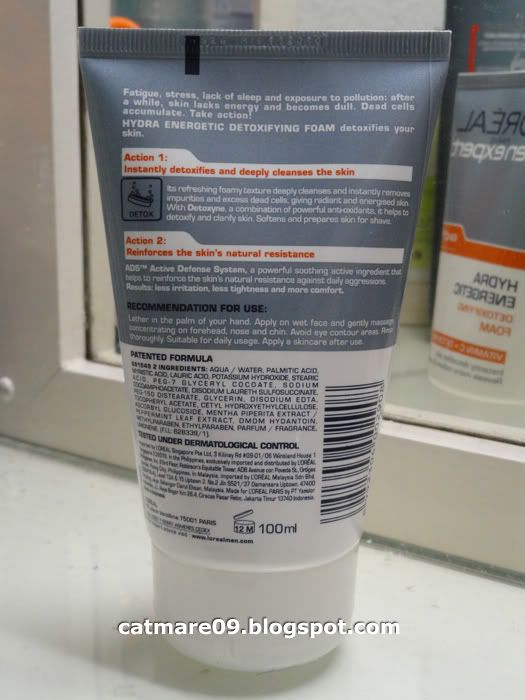 This product has a light clean citrusy musky kind of scent. It's not very overpowering and it goes away in a few minutes. It has a nice thick texture that foams up into a lather. You don't need to use a lot, a little goes a long way. There is no tight feeling after washing, instead it makes your skin feel soft and smooth.
Here's the best part. Prior to using this product, my boyfriend have had problems with acne on his forehead and a few on some parts of his face. His acne won't go away. And for some time we thought they were getting worse.. But ever since he used this product, it seemed like his pimples stopped coming out of his skin. And as of today, I could attest to it that he is currently pimple free. He may have one pimple appearing every once in a while but that rarely happens now.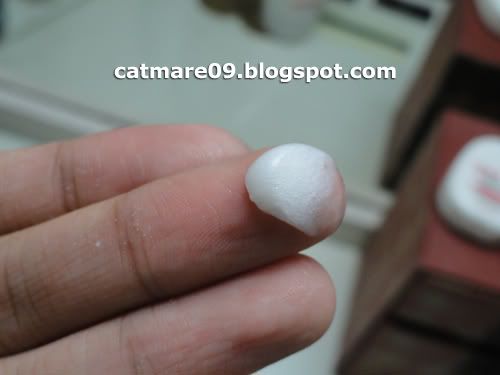 100 ml of this product costs for PHP 195 (USD $4.50) only. One tube lasts for about 5 months so it's really inexpensive if you think about it. My boyfriend is currently on his second bottle and I'm guessing he's definitely going to repurchase. :)
Rating: Excellent Kitty!