I don't do Smokey Eyes that often, but I thought I still have to have this one. I like how sleek and compact the packaging is, it's so convenient to carry around.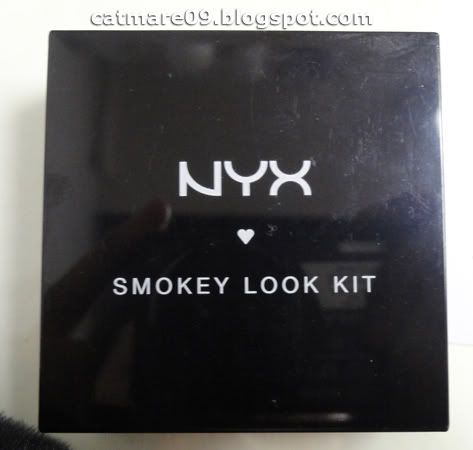 See more photos and swatches:
It comes in 9 shades of eyeshadow and 2 lip colors. This palette is so versatile. I like that it does not only let you do smokey eyes, but you can also create your daytime neutral look with it.
And here's a swatch of the 9 eyeshadow shades.
Upper Part: without Too Faced shadow insurance
Lower Part: with Too Faced shadow insurance
See how pigmented that is? I can barely see a difference from the ones with TF primer. Love love the colors. Smokey but still neutral. <3
I got this from a store called Donki (I'm not sure) during my visit in Japan. I can't really remember for how much. I think the price is on the back info of the palette. I'll check it out later and update this post, but from what I remember I think it's more expensive than the US price.
EDIT: Price on the back info is 1,953 Yen.
Rating: Good Kitty!