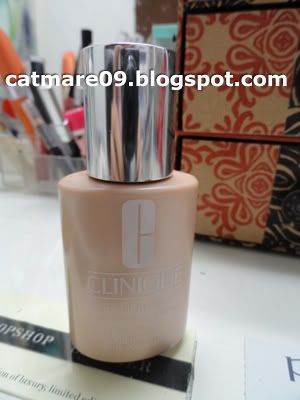 "High-performance makeup. Stays smooth all day, come stress or high humidity. Wears 8 hours. Oil-free."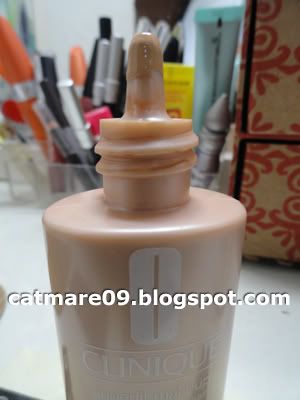 I like the hygienic squeeze bottle.
Swatch: Clinique Superfit in Cream Beige.
This foundation has a medium coverage. The texture is not too creamy, almost watery I think. I like how light this foundation feels and I like that it doesn't break me out or irritate my skin. This foundation is great except that the shade is just a little bit light for me. I dunno, I guess I'm just that OC when it comes to my foundation shade. But other than that, this foundation is good. Sad to say I think this product is already discontinued. But maybe you can still purchase it at Ebay or somewhere else.
Rating:
Good Kitty