Hi everyone! This is just going to be a quick post on the stuff I got starting from Christmas and items I just bought recently. I decided that I'll just do a separate post for my Japan haul, which I will be posting soon.. Anyways, here's my mini haul!
Starting with the Christmas goody! I didn't really receive so much beauty stuff last Christmas, I only got one and its this
Palladio
mineral loose powder. As you can see, the seal is still intact. I haven't used it yet so I can't really tell my initial impression about it. But I am very excited to try it out.
The other two things I got are from
Urban Decay
. The NYC Book of Shadows and The Black Palette! I know, the packaging is cute, definitely one of the reason why I was convinced to get these two. I wanted to get the Naked Palette as well, but decided against it. Just because I've already got the Too Faced Natural Neutral Palette, and thought that they might just be the same. But anyways, so far I am loving the NYC palette. Love the color payoff. I have used it a couple of times. And I am especially loving the color SMOG. The Black Palette, I haven't used that much yet. IDK why I even bought it (Yes! Because of the packaging and the name!) I rarely wear eyeshadow and if I do, I usually just stay on the neutral natural look. But I thought someday I could use this, when I attend concerts and stuff. Yeah maybe. Hopefully that will be soon! I did swatch it though, and I think it's very pigmented and the colors are nice for a smokey effect.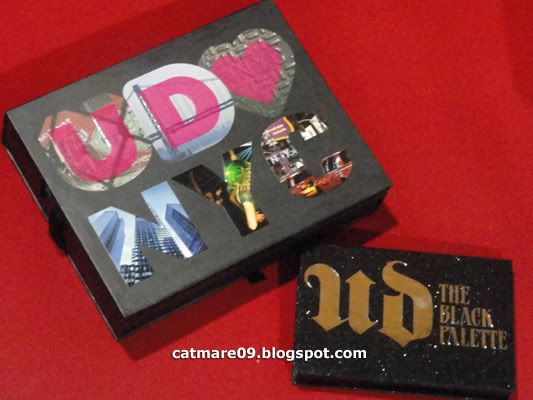 So that's my mini haul. Hopefully, I can do more in depth review or maybe tutorials with these items soon.
Have a great weekend!