I got these fabulous lippies during my short trip in Macau. I saw a YSL rack at one of the duty free shops at The Venetian and I got all excited. I tried out the colors and I ended up getting #3 Beige Ultimate (mauve taupe) and #21 Vibrant Brown (deep reddish brown)... Well what can I say.. I am in love with them! The packaging is gorgeous. And the lipstick quality is great! Reminds me so much of Benefit's Silky Finish Lipstick. So smooth, silky and creamy when applied. It's super pigmented and has a decent lasting power. It fades naturally (looking more of like a lip stain) without leaving that ugly ring (outline) on your lips.. It also moisturizes my lips without that sticky feeling. Not only that, they also have SPF 15 in them. Love it! These lippies looked so beautiful on my lips that's why I didn't even have any second thoughts about getting them.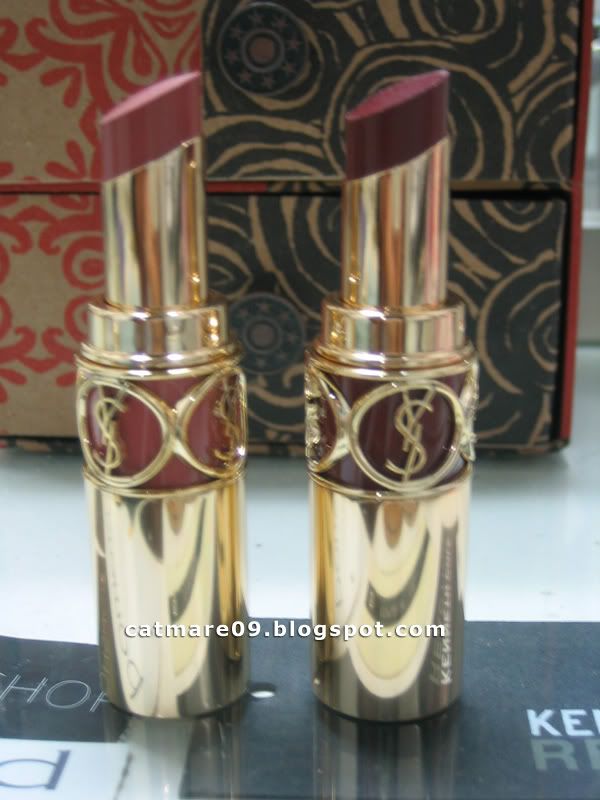 Pictures and swatches: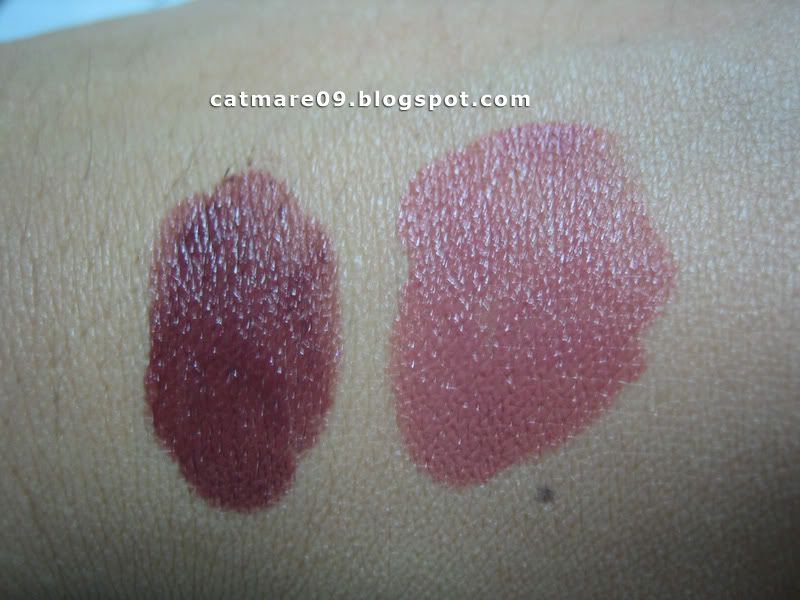 without flash (#21 vibrant brown, #3 beige ultimate)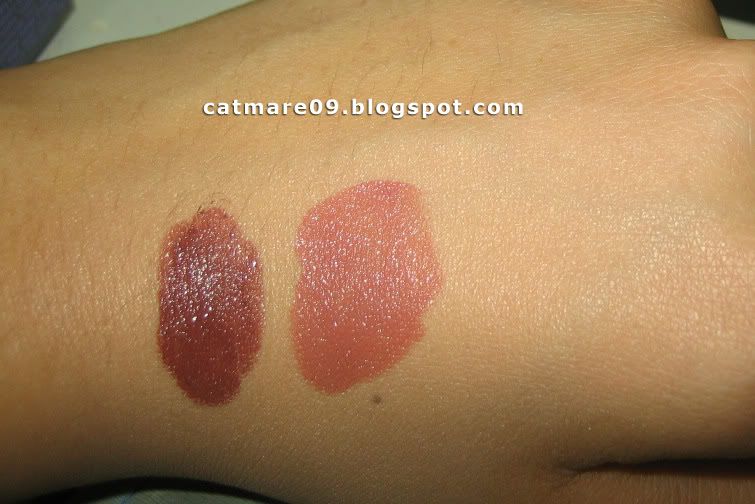 with flash (#21 vibrant brown, #3 beige ultimate)
I sooo so love the colors I got. One neutral and one that has a darker deep reddish brown shade. If you're gonna ask if I'm gonna repurchase? Yes! As long as I have the budget. There are so much more gorgeous colors to choose from, and I can't wait to get my hands on them. =)
Rating:
Very very good kitty!