I think I've been kind of lucky with every makeup that I've been trying lately. I know I've been mentioning a lot of Holy Grail products in my last few posts. And now I tell ya', here is yet another product that made it to my hit list! The Maybelline Volum' Express Magnum Mascara (waterproof)!
I have stubborn lashes that points straight downwards and most often than not, at the end of the day, my lashes would point back down even if I have curled them. In all honesty, I've never been really that crazy about mascaras. I guess it's because I don't really see such a dramatic difference when I apply it and nothing seems to hold the curls up. I have tried mascaras like Covergirl Lashblast. It didn't hold my lashes up either. I know that it worked for so many other girls, but sadly it didn't work for me.
I chanced upon Maybelline Volum' Express Magnum Mascara (waterproof) during a sale. And even if I was on a shopping ban, I got it on a whim because it was on a 10% OFF promo and from the original price of PHP 399, I got it for PHP 359 (around USD $8).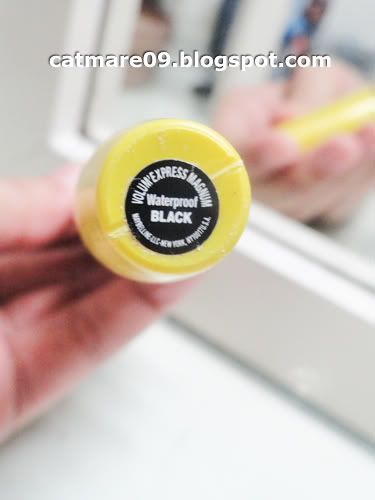 I also thought I needed to get a waterproof mascara for the wedding I'm going to attend to. Just because I wasn't really satisfied with the current one that I am using, which is the Clinique Lash Doubling Mascara. Aside from not being able to hold my curls up, I also felt it wasn't waterproof.
Find out more after the jump!
As you can see it has a slightly curved brush. It's a little bigger compared with other ordinary mascara brushes. And the bristles are quite long, too. I like it because it makes application easy and it separates my lashes pretty well.
I love how this mascara volumizes and lengthens my lashes. And no matter how stubborn they are, it holds the curl up ALL DAY. I'm definitely blown away by that. No other mascara has done that for me, honestly. It is also waterproof so it does not smudge at all, but it's not so difficult to remove either. It melts off easily with a mascara remover. It does not have a strong scent and it does not sting or irritate my eyes.
Here are before and after photos: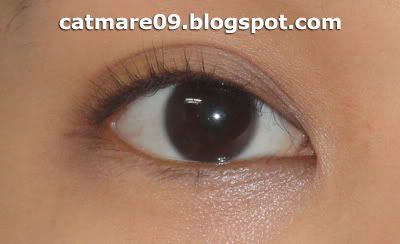 bare curled lashes
Applied one coat of Maybelline Volum' Express Magnum Mascara (waterproof)
Applied two coats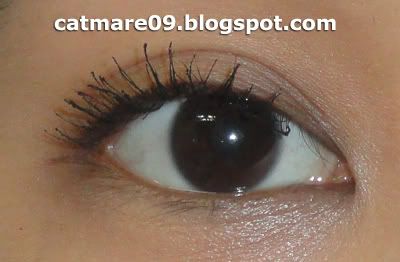 Applied three coats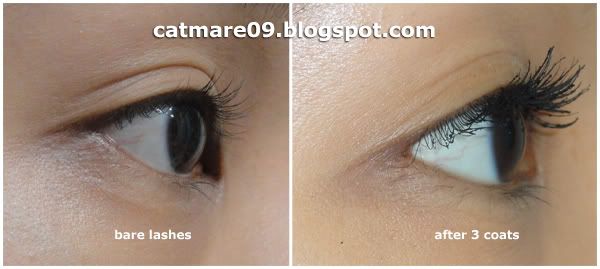 bare curled lashes VS three coats of mascara
Such a huge difference, right? I can finally appreciate mascaras! LOL.
After a month of using this, I noticed that it's starting to dry out a bit. It does not bother me, though. Because it hasn't started flaking or anything yet. Still works just as good.
I hope Maybelline does not discontinue this product because I am definitely repurchasing!
Rating: Excellent Kitty!