I finally decided to try the Etude House Pearl Extract Face Mask that I purchased 2 weeks ago. It's a first for me, I never tried face masks before. So I was excited!
I wanted to try Pearl Extract because lately, I've been going out in the sun a lot. I feel like I have so much dead skin right now and my skin looks dull. So I thought I'd get this one because it's what I needed. Pearl extract that promotes natural skin glow. I never really thought pearls had something to do with brightening your skin, but it's worth a try! The mask was pretty affordable, as far as I can remember I think it was only PHP 58.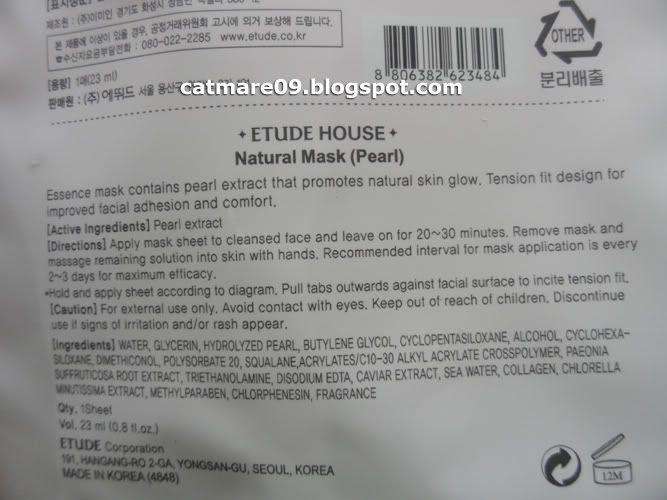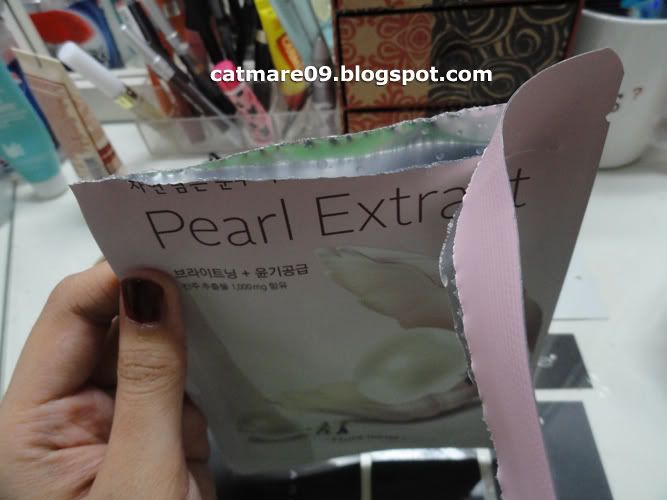 The cloth was soaked and I can say that it was good quality because the cloth is thick and durable.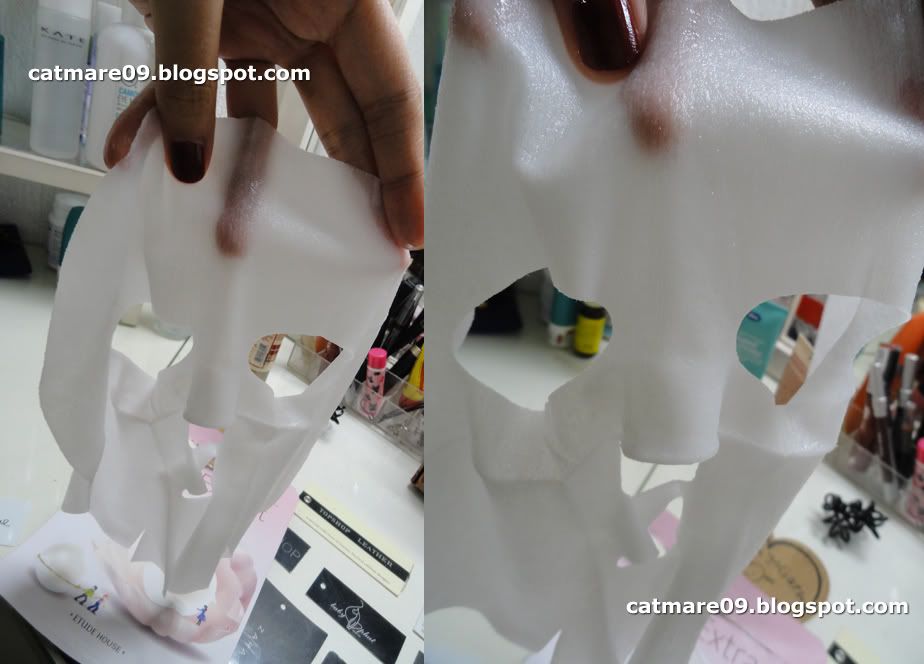 I placed the mask on my face for about 20 minutes and at first I could feel a slight tingly sensation. I was actually afraid to try masks before because I was worried that my skin will get irritated or something, but glad to say that I didn't get any bad reaction from this.
The only thing I didn't like so much was that, my face was kind of sticky after I removed my mask. As for the brightening, I didn't really notice any major change, I've only used it once anyway. Maybe if I use it continuously... But I'm sure it helped. Other than that, I really liked how it made my skin so soft and supple in the morning!
Rating:
Good Kitty!